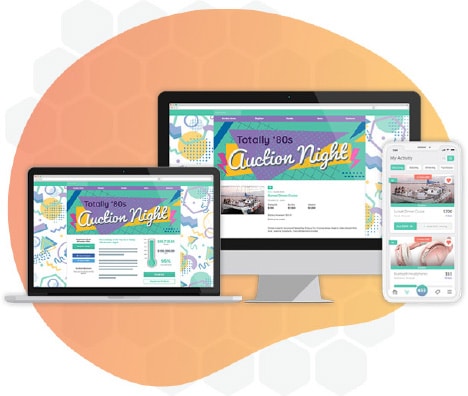 A Simplified and Engaging Auction Experience
Bid farewell to stressful auctions! Get rid of messy paper bids, confusing registration, and long checkout lines that deter bidders. Qgiv's auction platform makes your auction a simpler, more enjoyable experience for you and your supporters — so you can raise more.
Increase bids and donations at your next event with an auction platform made for nonprofits and faith-based organizations! Your next auction is destined to be a hit with:
Easy event setup and guest registration
Streamlined check-in and checkout that eliminates long lines
Bidding power at the tips of your guests' fingers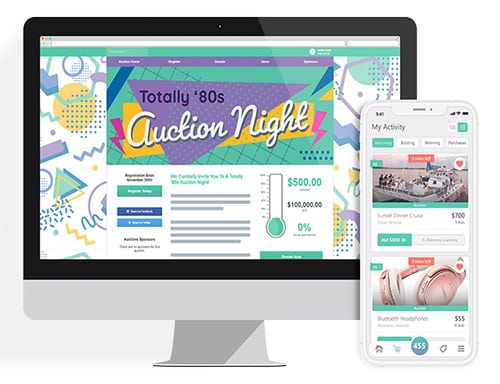 Virtual Auctioneer Services
Virtual auctioneer services are to inspire donations to the Raise the Paddle, introduce video clips and participants during a live video feed/broadcast on the event website. Bids for the auction items are placed online and the virtual auctioneer monitors the bidding and encourages the bidding with all items open for bidding at the same time. A skillful virtual auctioneer can boost the event revenue by spotlighting items, monitoring and advising of the bid amounts coming in real time, and keeping the pace of event on track.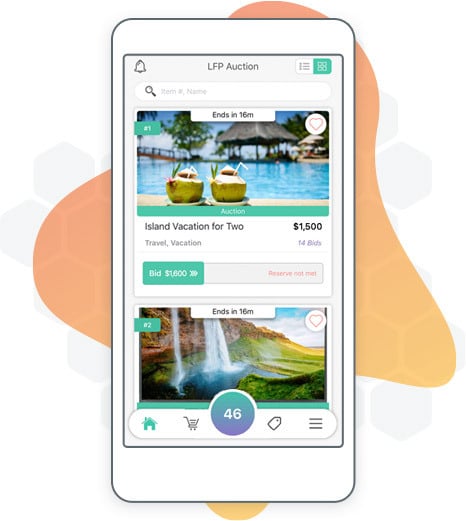 How do we host a virtual auction fundraiser?
The world of fundraising is changing and when it comes to virtual live auction events I take advantage of new digital media strategies to better engage and reach your donors. Virtual events allow us to engage with your supporters before, during and after events through:
Social Media Campaign
Silent Auction Software
Event Host/Emcee for Event
Donation Pledge Appeal
Promotional Videos
Voiceovers for Slideshows
Start planning your next fundraising event
Our consultation calls are free and give you a clear direction on your best next steps to creating a successful fundraising event.
"I personally want to thank you for all that you did to make our 2009 Westminster Academy Golf Tournament a success."
"Thanks for being part of our gala again this year. You always add a touch of class to our event."
Get in Touch
Fill out the form below to connect with Janice Hamilton
Headquartered in South Florida